African Partner's principal business is the management of international trade and distribution into and out of the African Subcontinent. Over time and experience, we have replicated our model into Asia, Europe and the Americas.

African Partner is part of the Menon Holdings Group supported by a worldwide network of offices that provides services for all aspects of international trading, including marketing, logistics, finance and after sales support. African Partner acts as an entirely independent service provider for bringing the world into Africa and taking Africa to the world.




Consulting Services
We aim to offer a full range of consulting services along the mining industry value chain (see illustration below), from acquisition to ore processing, for any mining commodity, throughout Africa.



Consulting services include:



Geological and resource modeling.


Mine planning


Optimization


Scoping and feasibility studies


Geotechnical and rock engineering


Independent expert reports


Valuations


Due diligence reviews


Risk management and benchmarking


Training


Technology solutions


Commodity marketing




HMS Brokerage:
Our extensive brokerage operation affords customers a central resource for acquiring and selling scrap at the optimum price. We strive to match the highest quality and least cost materials to the customer's needs. Our knowledgeable traders maintain relationships that give them access to domestic and international sources of market information, including vessel movements, currency values and latest transactions. They also utilize a current database of market information that is integrated with freight rates to give them immediate F.O.B. pricing. This resource, along with personal evaluation, provides our customers with the very best possible economic results.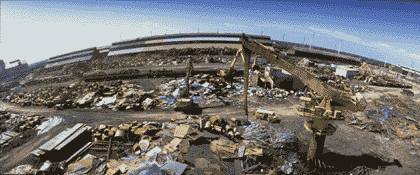 In this website you will find more information about our activities and offerings.



Please get in touch. We will be delighted to show you what we can do..